2018/06/01 Author: HDD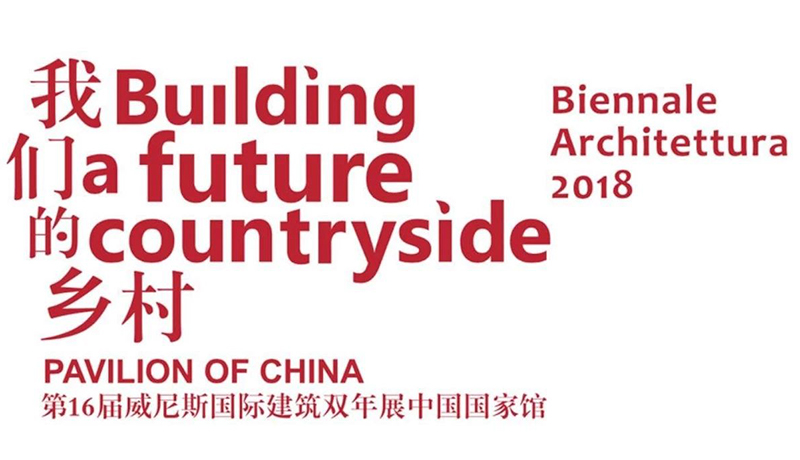 On May 23th, The China Pavilion features the theme "Building a Future Countryside" in the Arsenale venue at the 2018 Venice Biennale. "The motivation for this exhibition is more than just xiangchou, a Chinese term that refers to nostalgia for rural lands. We return to the countryside where Chinese culture originated to recover forgotten values and overlooked possibilities; from there, we will build a future countryside", Mr. Li Xiangning, the Curator, says.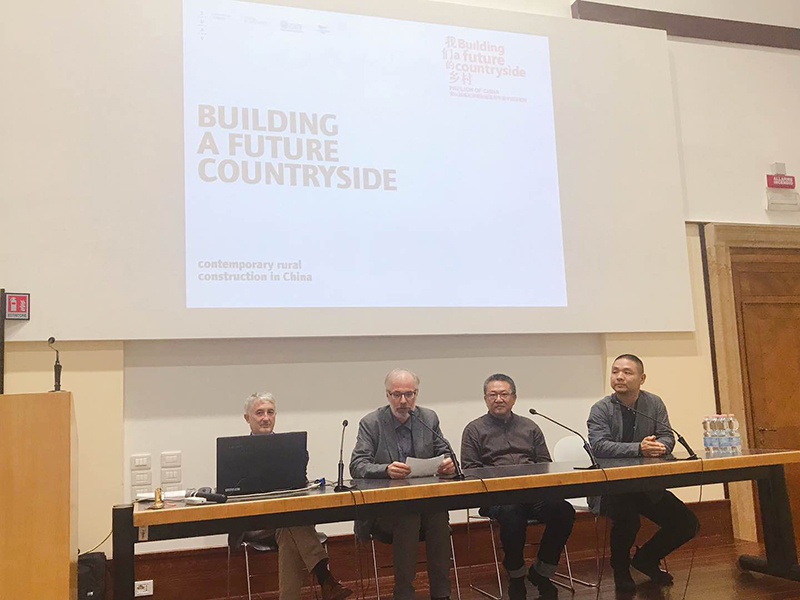 communication during the opening ceremony of the Chinese Pavilion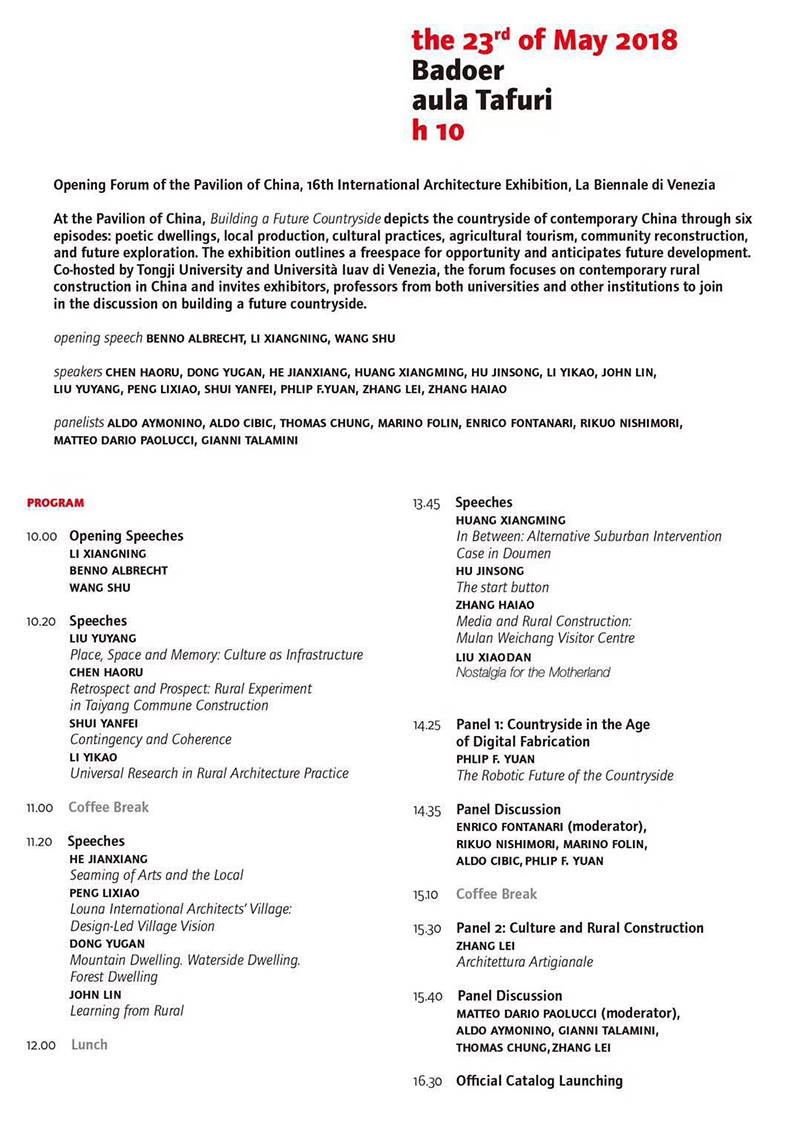 Forum Arrangement (including the speech about Mulan weichang Visitor Centre)

HDD's Mulan weichang Project was directly invited by curator Xiangning Li as an excellent Chinese architectural design. The chief architect Hai'ao Zhang gave a speech at the Aula Tufari of Cafoscari University of Venice with the theme "Media and Rural Construction". Through the Mulan weichang Project, he introduced the impact of the big IP in the new media era on rural construction.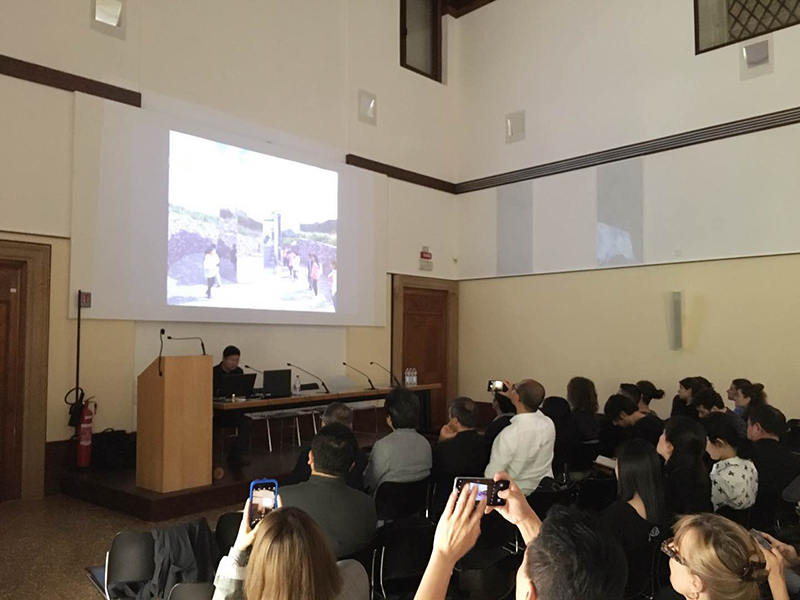 keynote speech given by the main designer of Mulan Weichang Project
As for a detailed introduction of this project, please click on the media report:HDD BUILDS MULAN WEICHANG VISITOR CENTER WITH DANIEL WU IN 'PRETTY HOUSE'.
La Biennale di Venezia (Venice Biennale of Architecture) is the oldest and the most important academic biennale in the world, founded in 1893, and enjoys the reputation of "the mother of the Biennale". For more than 120 years, it has become the most influential event in the world of architectural art and academia. The 16th Venice Architecture Biennale was open on May 26th and will end on November 25th, 2018.