2021/07/05 Author: HDD
In active response to the call of Shanghai Municipal Management Committee of Housing and Urban-Rural Development and Shanghai Construction & Development Association for advancing the development of prefabricated buildings in Shanghai, Dr. Yu Qi, Deputy General Manager and Deputy Chief Architect of HDD, has leaded the HDD's design team to explore the major changes brought about by prefabricated building while keeping pace with the times.
In recognition of her significant contribution, Dr. Yu Qi was entitled the Advanced Individual.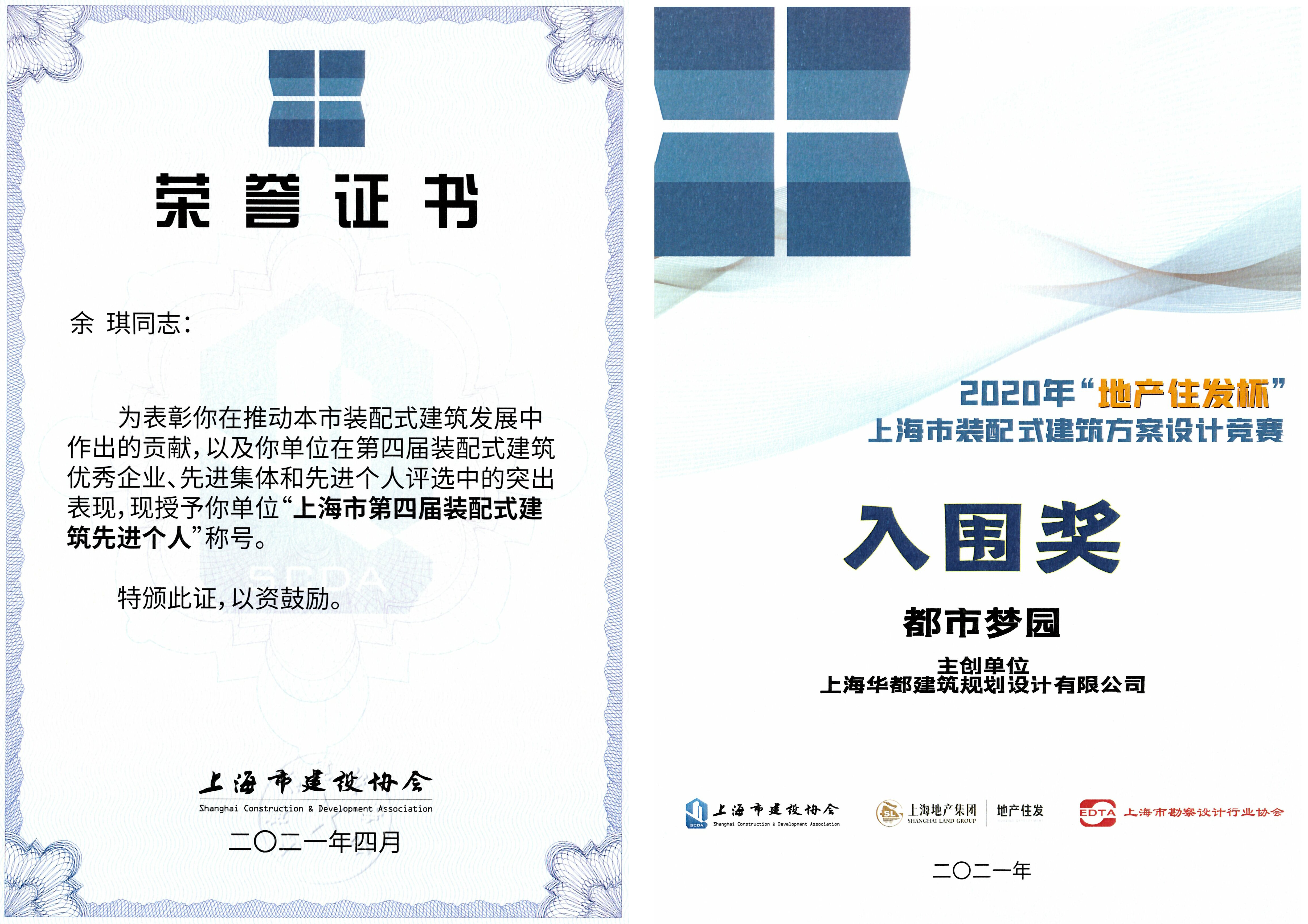 Certificate of Honor
Interview with Dr. Yu Qi on the design concept of prefabricated buildings:
Ms. YU Qi, First-class National Registered Architect, Senior Architect, and expert of Shanghai Housing and Urban-rural Construction Management Committee Scientific and Technical Committee, is currently the Deputy General Manager and Deputy Chief Architect of HDD. She has been committed in architectural design for 20 years and has lead and completed over 100 design projects in and abroad China, many of which have been awarded with Gold Award of Architectural Society of China for National classic building. She has been focusing on large living community planning, residence design and school buildings design, and is especially good at innovative design, detail-oriented control and high-level completion for residential buildings. She is also active in academic field and has published a book of monograph, "The Production and Evolution of Layout of Urban Residential Space in Shanghai of Transformation Stage" and dozens of other academic articles in magazines.