2017/07/04 Author: HDD

After the first HDD Mixer Event wrapped up successfully in May, HDD held the second one with the theme of "Summer Party" on June 30. Oversea students from Tunisia, Brazil, Italy and many other countries majored in Architecture, Structure Engineering and Geotechnical Engineering joined HDD staff to spend the Friday afternoon in fun games and discussion. The event, designed as a platform for HDD staff to mingle with oversea scholars and share ideas about city-related issues, offers staff members an opportunity to chill out and learn some new things. For oversea students, it is also a good opportunity to learn about the industry and different cultures.
The deputy general manager of HDD, An Xiaoguang, also joined the party with his "magic weapon", a real-time translation machine. The machine can translate Chinese voice input into English, but not without mistakes. Even though, Mr. An still fit in the young students and staff members with ease and made the ice-breaking game a great success.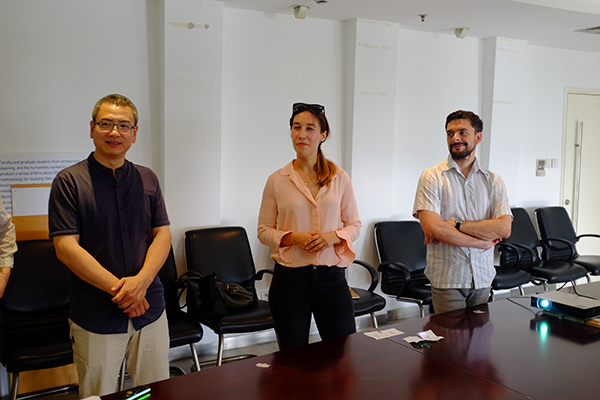 An Xiaoguang, deputy general manager of HDD (left)
Yani Gao, a young architect at HDD gave a presentation of the company history and major projects during the event.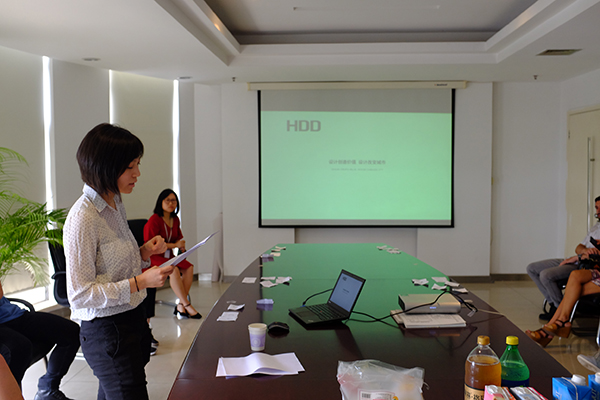 Yani Gao, a young architect from HDD, is giving a speech about the HDD
After that, all the staff members and students are put into small groups to discuss about two interesting topics, school life versus work life, and the rising house price in China.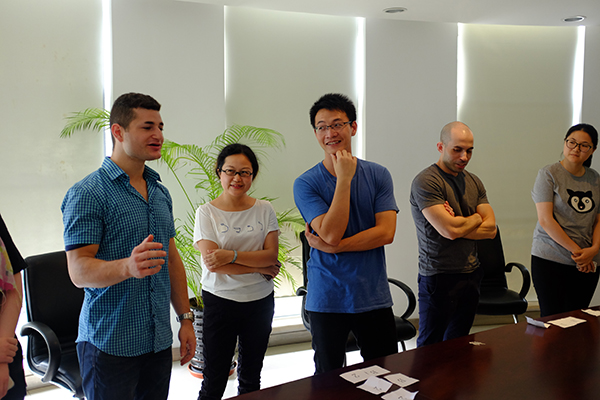 Youssef Askar, an oversea student from Tongji University, shares his opinions during the discussion
At the end of the event, every student received a small gift from HDD and said they quite look forward to the next event.
Mixer Event is a platform produced by HDD for oversea students and scholars in architecture and related fields to share ideas. If you want to be a speaker to give speech at our event, please send us your CV and topic brief via email branding@hdd-group.com. We will contact you as soon as possible.